March 31st, 2014 · 18 comments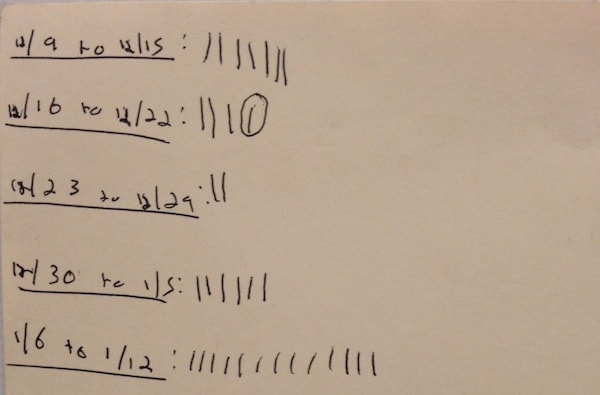 In Search of Productive Simplicity
Last week, I described a kink in my project productivity systems. I was oscillating, somewhat haphazardly, between two different strategies, tracking hours (e.g., when the work is open-ended), and pursuing milestones (when the work is known and I need to hustle).
This felt too complicated, so I asked for your thoughts and you responded with over thirty suggestions.
A lot of your advice seemed to fall into the category of "different work requires different tools, switch as needed."
This is probably good counsel.
But it still nagged at my preference for simplicity in such matters (which, as a theoretical computer scientist, I of course measure in terms of Kolmogorov complexity).