August 29th, 2014 · 26 comments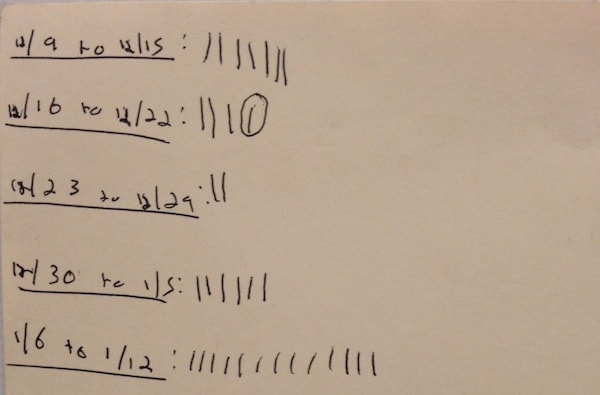 Shallow September
I track my deep work hours using a weekly tally, so I have a good sense of how my commitment to depth varies over time. A trend I've noticed is that my deep work rate hits a low point around this time of year.
The obvious explanation is that the start of the fall semester adds extra time constraints. But I don't think that's the whole story. My deep work tends to increase as the fall continues, even though my teaching commitments also increase during this period (i.e., once there are problem sets and exams to grade).
In thinking about this mystery I've begun to better understand a crucial but often ignored aspect of working deeply on important things: the necessity of clarity.