May 19th, 2015 · 40 comments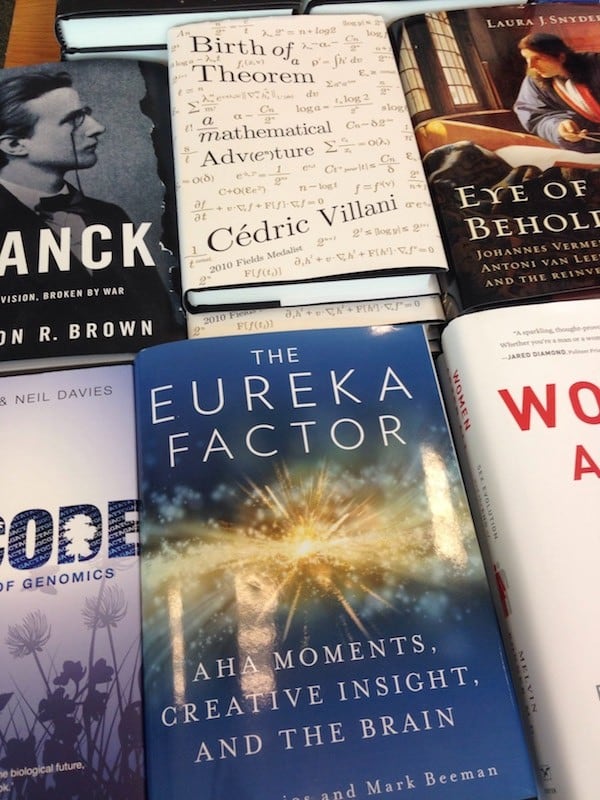 The Inspiring Story: A Brilliant Mind "Thinks Different"
In a pivotal scene in the Stephen Hawking biopic, The Theory of Everything, the physicist is staring into the embers of a dying fire when he has an epiphany: black holes emit heat!
The next scene shows Hawking triumphantly announcing his result to a stunned audience — and just like that, his insight vaults him into the ranks of scientific stardom.
This story is inspirational. But as the physicist Leonard Mlodinow points out in a recent New York Times op-ed, it's not at all how Hawking's breakthrough actually happened…
The Stubborn Reality: A Highly-Trained Mathematician Works Hard
In reality, Hawking had encountered a theory by two Russian physicists that argued rotating black holes should emit energy until they slowed to a stationary configuration.
Hawking, who at the time was a promising young scientist who had not yet made his mark, was intrigued, but also skeptical.
So he decided to look deeper .
In the (many) months that followed, Hawking trained his preternatural analytical skill to investigate the validity of the Russians' claims. This task required any number of minor breakthroughs, all orbiting the need to somehow reconcile (in a targeted way) both quantum theory and relativity.
This was really hard work.
The number of physicists at the time with enough specialized training and grit to follow through this investigation probably wouldn't have filled a moderate size classroom.
But Hawking persisted.
And to his eventual "surprise and annoyance," his mathematics confirmed an even more shocking conclusion: even stationary black holes can emit heat.
There was no fireside eureka moment, but instead a growing awareness that gained traction as the mathematics were refined and checked again and again.