August 14th, 2015 · 48 comments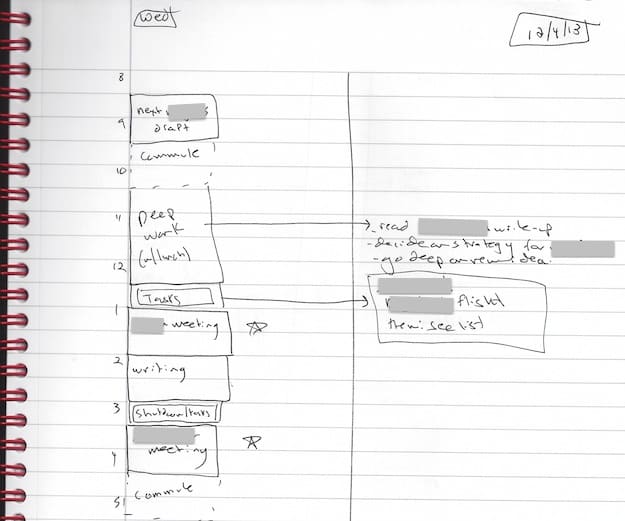 The Planning Pitfall
Daily plans are tricky.
As I've long maintained, if you don't give your time a job, it will dissipate in a fog of distracted tinkering. Simply having a to-do list isn't enough: you need to provide the executive center of your brain a more detailed target to lock onto.
There is, however, a pitfall with this productivity strategy that I stumble into time and again: it's easy to start associating "success" for your day with accomplishing your plan exactly as first envisioned, and to label any other outcome as a "failure" — a belief that triggers near constant frustration for most jobs.