October 19th, 2016 · 22 comments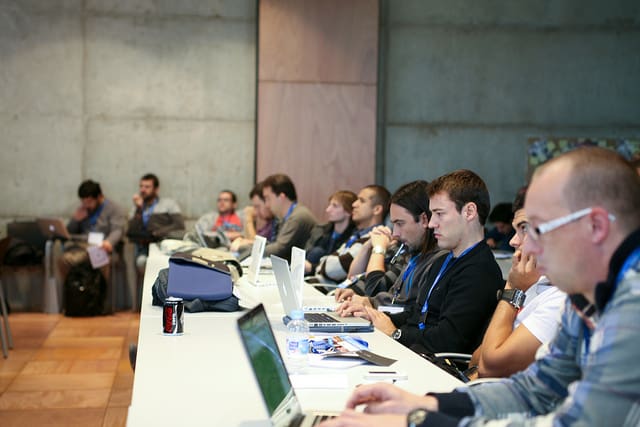 The Bionic Office
A couple weeks ago, I wrote about Joel Spolsky's claim that Facebook's massive open office is scaring away talent. The comments on the post added many interesting follow ups; e.g., a pointer to a recent podcast episode where a Facebook developer claims the office is rarely more than a third full as people have learned to stay home if they want to produce anything deep.
A critique of open offices, however, inspires a natural follow-up question: what works better?
For one possible answer we can turn once again to Spolsky.
Back in 2003, when Spolsky was still running Fog Creek, they moved offices. Spolsky blogged about his efforts to work with architect Roy Leone to design "the ultimate software development environment."
He called it the bionic office. Here a picture of a standard programmer's space from the outside: