October 27th, 2017 · 11 comments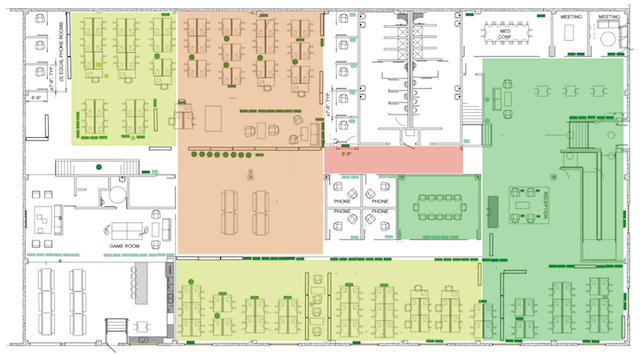 Segment's Focus Problem
Segment is a typical Silicon Valley success story. It's a data analytics software company started by three MIT dropouts in 2011. Last year it raised $64 million in its Series C funding round.
Things at Segment, in other words, were going well — with one exception: their employees were having a hard time focusing. Concerned, the company ran an internal team survey and discovered that the "chatter and noise" in their industry-standard open office was the biggest cause of distraction (not surprisingly, "group slack channels" was the second biggest cause) .
So Segment decided to do something about it.
In a move that you could only expect from an advanced data analytics company, they programmed an iOS app to measure office noise levels and ran it on the iPads mounted outside the office's conference rooms. They then crunched the resulting data and found that some parts of the office were more noisy than others, with the loudest areas around a factor of two louder than the quietest (see above image, in which red corresponds to loud and green to quiet).
Armed with this data, they rearranged the seating in their open office. As they described on their company blog: