November 30th, 2017 · 32 comments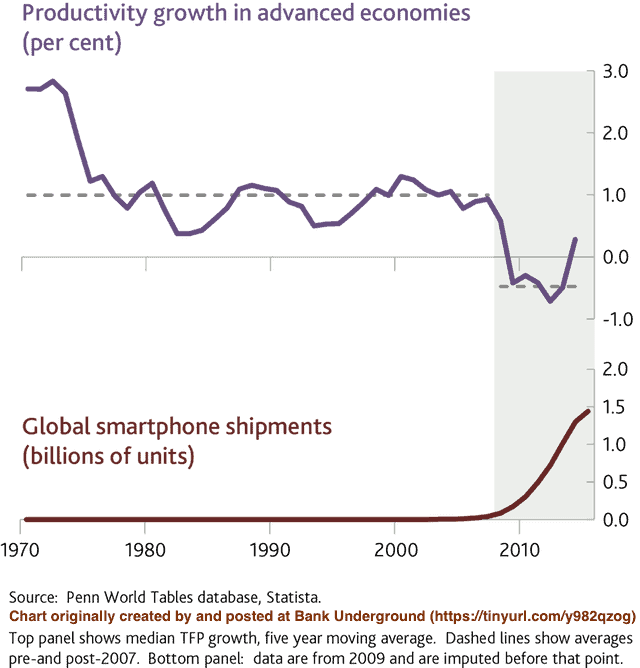 A Serious Consideration
In recent years, I've occasionally tackled an intriguing question: are distracting technologies partially to blame for our economy's sluggish productivity numbers?
I'm often tentative about addressing this topic because I'm not an economist, and serious economists seem to have other explanations in mind (c.f., this column or this book).
This is why I was pleased when many of you forwarded me an article titled: "Is the economy suffering from the crisis of attention?" It's written by Dan Nixon, a (serious) economist at the Bank of England.
In this article, Nixon explores the question I asked above. In doing so, he outlines two main "channels" through which the new technologies of the Network Age might impact economic productivity indicators: