February 19th, 2019 · 70 comments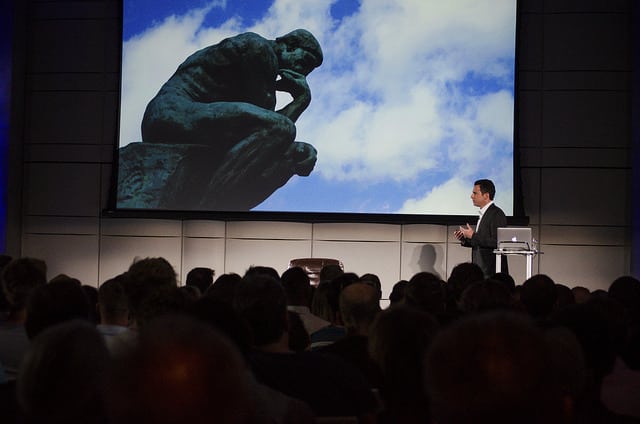 A few weeks ago, on his podcast, Sam Harris interviewed the actor and comedian Stephen Fry. Early in the episode, the conversation took a long detour into the topic of mindfulness meditation.
Harris, of course, is a longtime proponent of this practice. He discusses it at length in his book, Waking Up, and now offers an app to help new adherents train the skill (I've heard it's good).
What sparked the diversion in the first place is when, early in the conversation, Fry expressed skepticism about meditation. Roughly speaking, his argument was the following:
Typically when we find ourselves in a chronic state of ill health it's because we've moved away from something natural that our bodies have evolved to expect.
Paleolithic man didn't need gyms and diets because he naturally exercised and didn't have access to an overabundance of bad food.
Mindfulness mediation, by contrast, doesn't seem to be replicating something natural that we've lost, but is instead itself a relatively contrived and complicated activity.
Harris's response was to compare meditation to reading. They're both complicated (read: unnatural) activities, to be sure, but they're both really important in helping our species thrive.
Fry, who is currently using and enjoying Harris's meditation app, conceded, and the discussion shifted toward a new direction.
I wonder, however, whether Fry should have persisted. Rousseauian romanticism aside, there's an important application of evolutionary psychology undergirding his instinctual concern.