June 28th, 2019 · 20 comments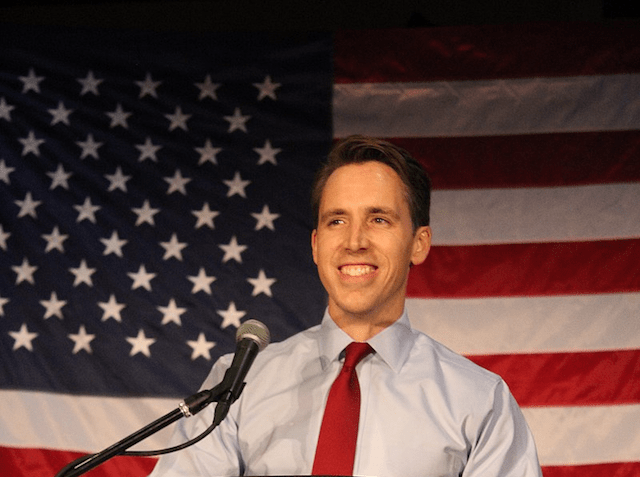 Early last month, Josh Hawley, the newly-elected senator from Missouri, gave a speech about big tech at the Hoover Institute. He made a couple points that caught my attention, such as when he said this:
"Social media only works as a business model if it consumes users' time and attention day after day after day. It needs to replace the various activities we did perfectly well without social media, for the entire known history of the human race with itself. It needs to replace those activities with time spent on social media. So that addiction is actually the point."
And this:
"This is what some of our brightest minds have been doing with their time for years now. Designing these platforms, designing apps that integrate with them. I mean, what else might they have been doing?"
I was pleased to hear Senator Hawley emphasize these issues of addictiveness and value because they echo the concerns I heard from the vast majority of people I met during the book tour for Digital Minimalism.
It's important to hear public figures cite these problems, because as I've written before, much of the media coverage on the big tech backlash focuses on what I call legal-techno geek issues, such as privacy, data portability, and content moderation.
These are important topics, and if you're a journalist, or a social media personality, or an academic, or a political think tank type, they can be quite exciting to debate and nuance. They also have the advantage of being addressable by big swing legislative fixes, which are satisfying to imagine. (Indeed, in the recent New Yorker review of Digital Minimalism, the reviewer's main criticism was that I avoided suggesting such systemic fixes.)
But for the average person — who doesn't host a YouTube interview show, or cover politics, or publish research papers on network privacy — the legal-techno geek issues are not why they're uneasy about their devices.