October 23rd, 2014 · 82 comments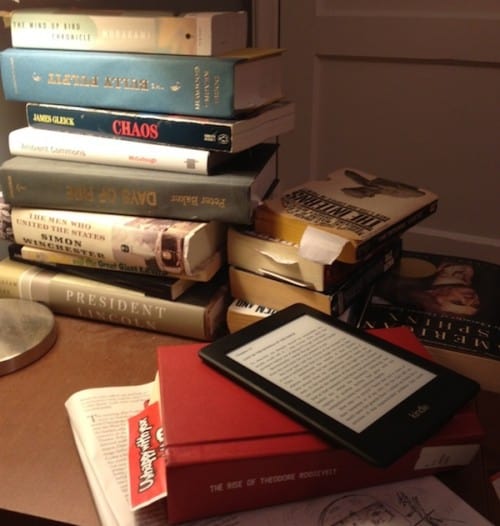 Brain Picking
I'm a professional non-fiction writer which makes me by default also a professional reader of sorts (the photo above shows my nightstand). I read (most of) five to ten books per month on average in addition to quite a few articles.
One thing that has often frustrated me in this undertaking is the inefficiency of my notetaking. My standard strategy when reading a physical book is to mark interesting passages with a pencil and then put a check on the upper right corner so I can later skip quickly past non-annotated pages.
The problem with this strategy is that if time passes after I read a book the only way to recreate what I learned or find a useful quote is to skim through all the marked pages.
This is why I was excited the other day to learn a better way.