April 20th, 2021 · 23 comments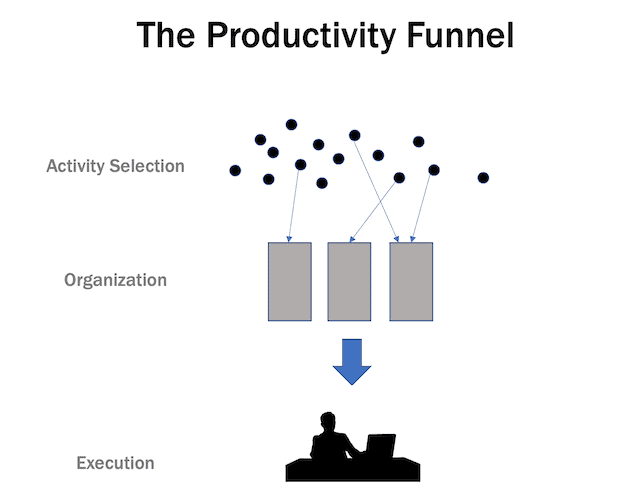 In light of our recent discussions of "productivity," both in this newsletter and on my podcast, I thought it might be useful to provide a more formal definition of what exactly I mean when I reference this concept.
In the most general sense, productivity is about navigating from a large constellation of possible things you could be doing to the actual execution of a much smaller number of things each day.
At one extreme, you could implement this navigation haphazardly: executing, in the moment, whatever grabs your attention as interesting or unavoidably urgent. At the other extreme, you might deploy a fully geeked out, productivity pr0n-style optimized collection of tools to precisely prioritize your obligations.
To make sense of these varied journeys from a broad array of potential activity to the narrowed scope of actual execution, I often imagine the three-level funnel diagramed above.