August 20th, 2020 · 20 comments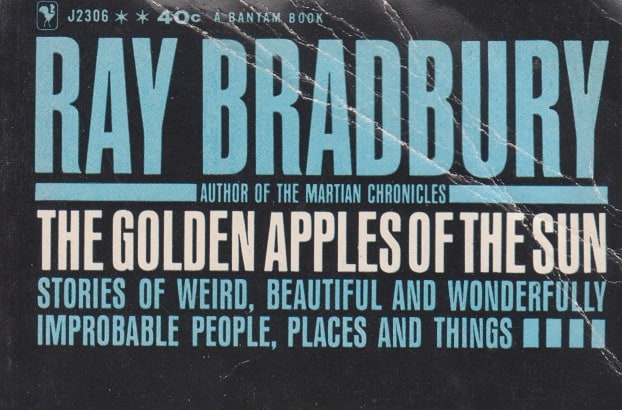 Ray Bradbury's short story, The Murderer, first published in his 1953 collection, The Golden Apples of the Sun, begins with a psychiatrist arriving at a mental hospital. He's there to see a prisoner named Albert Brock, who calls himself: "The Murderer."
When the psychiatrist enters the interview chamber, he frowns. "Something was wrong with the room." He soon realizes the problem: the wall-mounted radio has been torn down and smashed.
As the psychiatrist sits down, Brock reaches out and quickly steals the visitor's wrist radio, crunching it in his teeth like a walnut, before handing back the ruined device with a smile, explaining: "That's better."
It's soon revealed that Brock is not imprisoned because of any harm he caused to other people. His crime was instead the wanton destruction of all the information, entertainment, and communication devices in his life: he fed his phone into his kitchen garbage disposal, shot his television with a gun, poured water into his office intercommunication system, stomped his wrist radio on the sidewalk, and spooned ice cream into his car's FM transceiver.
As Brock elaborates, he'd become fed up with the constant communication, distraction, manipulation and digital anxiety that defined the near future world in which Bradbury's story is set: