"The key to living well in a high tech world is to spend much less time using technology."
AVAILABLE FEBRUARY 5th
In Digital Minimalism, bestselling author and professor Cal Newport argues that we have been too casual in adopting alluring new technologies, and as a result our quality of life is diminishing. To solve this problem he proposes a philosophy of technology use in which you radically reduce the time you spend staring at screens, focusing on a small number of digital activities that strongly support things you deeply value, and then happily ignoring the rest.
Digital Minimalism is an indispensable guide for anyone seeking to cultivate a focused life in an increasingly noisy world.
Available Now: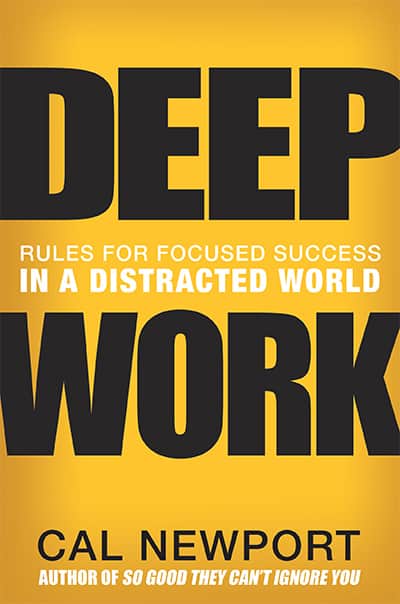 Deep Work: Rules for Focused Success in a Distracted World
In Deep Work, author and professor Cal Newport flips the narrative on impact in a connected age. Instead of arguing distraction is bad, he celebrates the power of its opposite: the ability to focus intensely on cognitively demanding tasks; a skill he calls "deep work."
Available Now: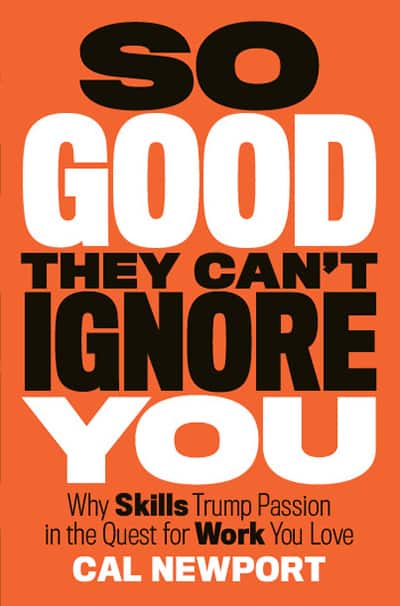 So Good They Can't Ignore You: Why Skills Trump Passion in the Quest for Work You Love
In this eye-opening account, Cal Newport debunks the long-held belief that "follow your passion" is good advice. Not only is the cliché flawed—preexisting passions are rare and have little to do with how most people end up loving their work— but it can also be dangerous, leading to anxiety and chronic job hopping.